Android payment terminals
Bovertis developed its own payment solution for Urovo and Sunmi Android payment terminals, together with our partner Wordline payments can be accepted in any European country and currency.
Our payment solution supports all major brands, optional an advanced tipping feature for merchants in hospitality and services, and dynamic currency conversion for merchants in travel and tourism. The terminal can be used as a simple payment terminal, but we added advanced features like a built-in journal of all transactions with reprint and void/reversal option, reporting, dark or light mode and more.
By installing one or more apps the device turns into an smart payment terminal with unlimited options. Software houses can integrate payments in their solutions easily, distribute and update their apps through a private app store and manage and board terminals easily in our ecosystem.
Using the standard Nexo protocol or Android Intent, software developers can integrate payments easily in their apps. We can provide terminals for development and demonstration purposes and our development team is ready to support.
Please contact us for more information.
Urovo i9000S
The ergonomic and rugged Urovo i9000s is a new payment terminal on the European market.
The built-in 2D scanner performs like any other  handheld or inventory scanner, and with its built-in printer it makes the device perfect for all in-store retail processes.
As mobile point of sale it can scan products fast, accept chip or contactless payment, and print the receipt on the spot. Switch application and use the terminal for stock and logistic processes like inventories or creating purchase orders.
With its multiple 1,3m drop resistance and operating temperature from -10℃ to 50℃ the new Urovo is also perfect for heavy and outdoor use like home delivery services, parcel companies, transportation, ticketing and police services.
Sunmi P-series
Sunmi offers with its P Series a range of Android payment terminals in different configurations.
The P2 PRO and P2 SE (not yet supported) come with a built-in printer where the P2 lite and P2 mini (not yet supported) without printer are not much thicker than a mobile phone.
Restaurants can take orders and accept electronical payments on the same terminal, and with our new tip feature guests can easily select their tip from a preselection.
Also in other sectors the handy Sunmi terminals are useful with an integrated solution or as payment terminal only.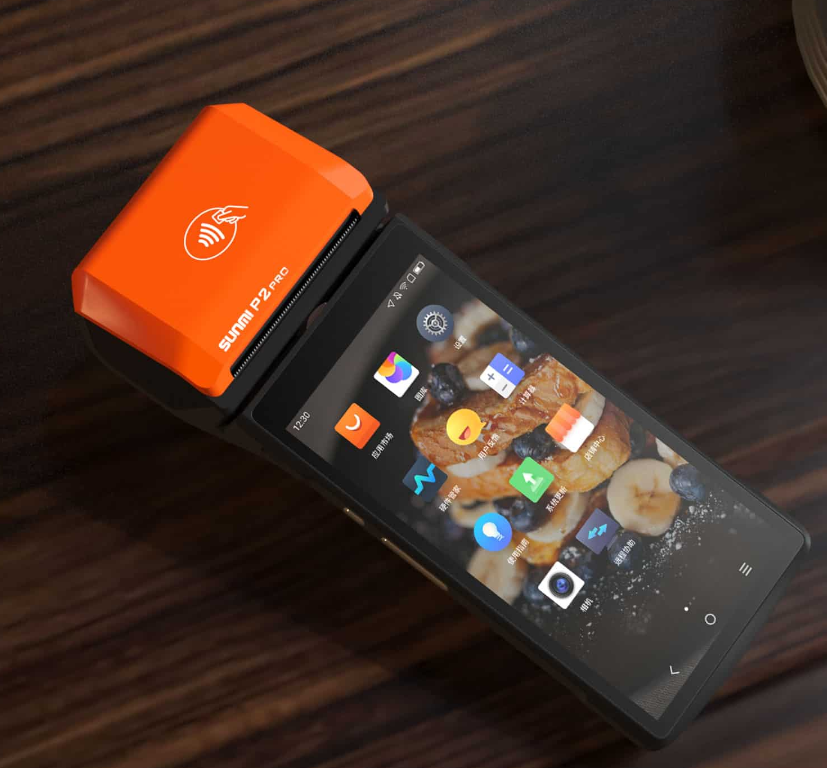 Service from Bovertis
Do you have questions about one of our payment terminals? Then you can always contact one of our employees. We are happy to help you make the right choice. Call us on +31 (0) 20 514 1750 or complete the contact form so that we can contact you as soon as possible. We are happy to help you think about the right POS system for your company. In addition, we are happy to give you more information about our POS systems, their benefits and our service. We have years of experience and are therefore the expert in POS systems.