Bovertis celebrates 10 year anniversary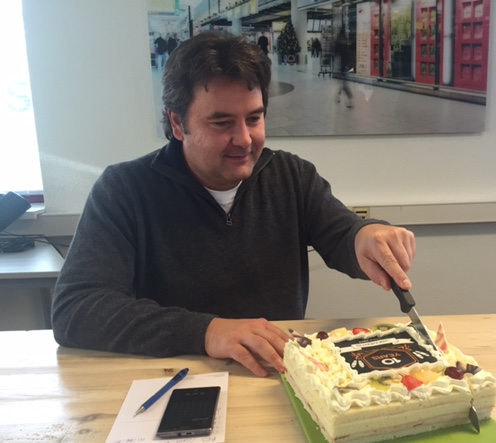 From generic Airport Retail software to an all-round specialist in advanced Point of Sale and Payment solutions
In 2005, our company had its start and was named Bovertis. Rene Balvert (General Director Bovertis) developed a touchscreen POS system for a large group of Airport Retailers based at Schiphol Amsterdam. In these early days the challenge was creating a POS solution that would work in different store formats (fashion, liquor drinks, cigarettes, souvenirs, jewellery, perfumes & shop-in-shop).
Thanks to this know-how and various implementation projects, our software was soon being implemented at other airports. Thanks to the characteristics of the Resolut POS system and a project approach which focuses on customer needs, many companies outside the Airport Retail sector also gave us the confidence for new and interesting projects. Now, ten years after our start, the result can be seen by our diverse and annually increasing customer base. For the majority of our projects, we work in close partnership with the client. This resulted in some great and progressive projects in which we take great pride. For the confidence that each customer gave us, we would like to thank them. In the next ten years we will do all we can to live up and surpass their expectations!
Of course this 10 years anniversary is the ideal moment to reflect and to be happy with where we currently stand with our company. This is the reason why we had a celebration cake and we went out for a nice dinner with all the Bovertis staff. On to the next ten years!
*This article was first published on 05-11-2015